Bressay to Lerwick Swimmers Donate
Island Medic, Emma Williamson and her team of open water swimmers who swam from Bressay to Lerwick in 2014, have donated £3630.72 to the Shetland MRI Scanner Appeal.
Emma said: "It's going to take us a while to raise money for the MRI Scanner, so we might as well have fun while we're doing it. When we did our last fundraising, we had a great time out in the water training and then swimming from Bressay to Lerwick. We raised a fair bit of money and decided that the Shetland MRI Scanner Appeal was the best place to put what was left. We had such a fun last time, we've decided to support the appeal by doing it again next year".
Shetland Health Board Endowment Fund Chair, Lisa Ward said: "It's fantastic that the team decided to donate the money to us. We've only just launched and their donation helped get us to just under £6000 in less than three days. The response to our appeal has been truly amazing. Right from the start, we said that if any community can do it, Shetland can. If the first three days are anything to go by, Shetland is proving it certainly can!"
If you'd like to do something to raise money for the Shetland MRI Scanner Appeal, have a look at the donate section and follow the links to create your own challenge and fundraising page.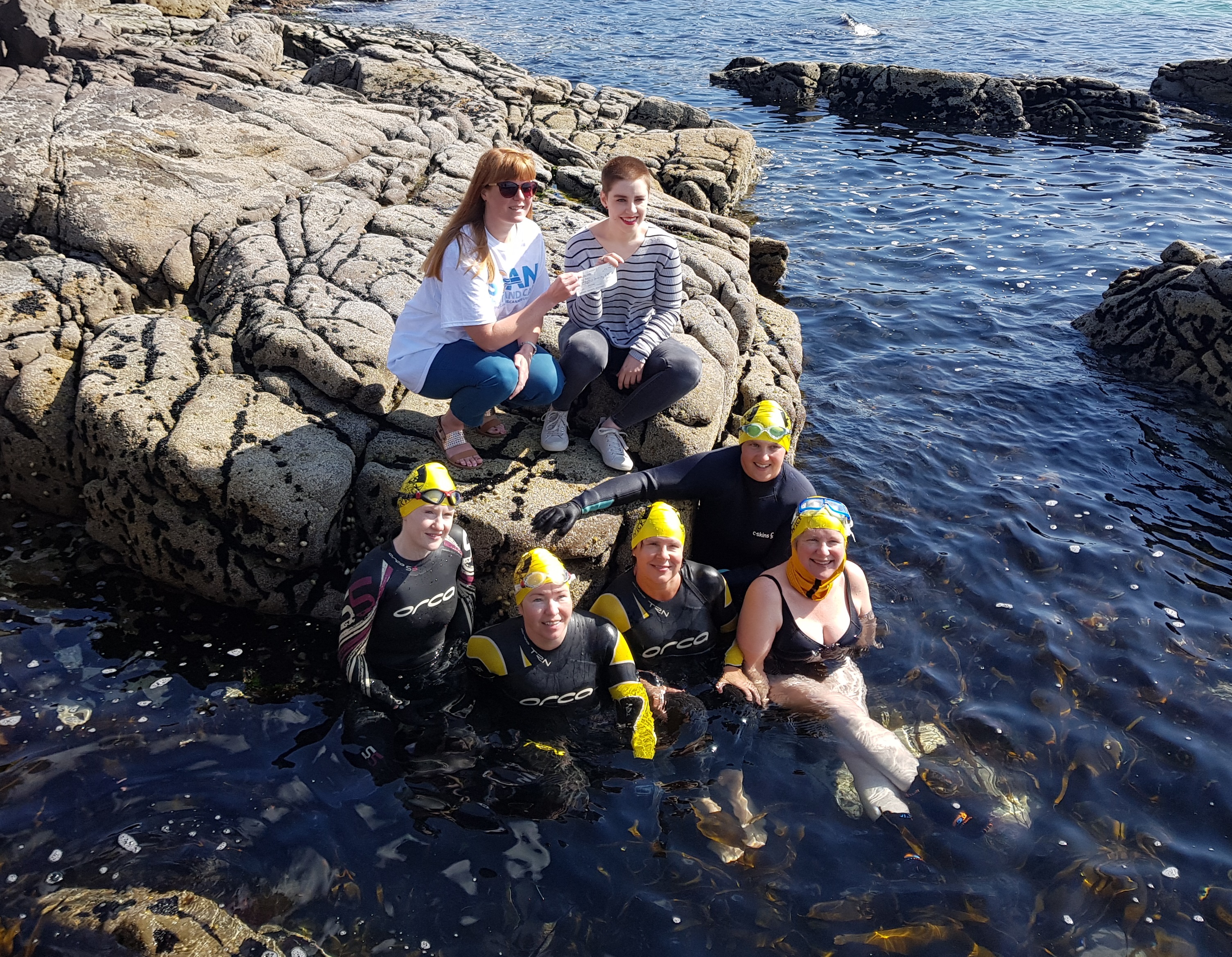 Photo back left to front right: Laura Thomson Kain, Lisa Ward, Erica Leask Mikolajczak, Emma Knight, Shona Manson, Emma Williamson, Catriona Barr