Fun Night of Head Shaving for MRI Scanner
It will be good for a laugh, plenty of fun but also for a very worthwhile cause when three colleagues from the Hjaltland Housing Association shave their heads to raise money for the MRI Scanner next month.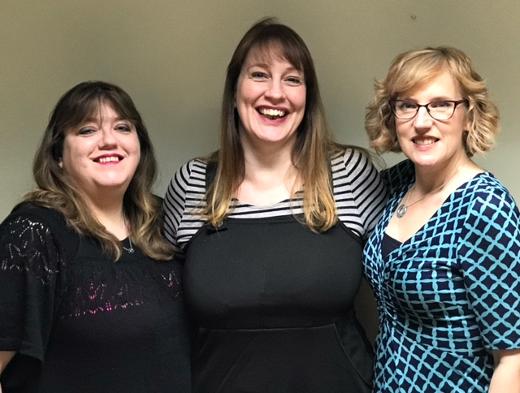 Melanie Dawson, Leigh-Anne Sinclair and Heidi Andrews are preparing to "take it all off" in full view at a specially organized event at the Bixter Hall on February 9. The event starts at 7pm with the shave taking place at 8pm.
Both Melanie and Leigh-Anne have long tresses and will donate their hair to the Little Princess Trust to be made into wigs for cancer sufferers. For Heidi it will be an opportunity to let her hair grow back as its natural colour.
"There will be three hairdressers at the hall ready with their clippers to shave our heads and to shave anyone else's head who wants to join in the fundraising," Heidi said.
The idea to raise money for the MRI Scanner came about when Melanie needed an MRI Scan and found herself in the same situation as many other Shetlanders who have had to go to Aberdeen for a scan.
"Melanie wanted to give something back but needed partners in crime for the head shave which is why we joined in," explained Heidi.
The three friends aimed to raise a £1000 through the event but have almost already achieved this and so have shifted their goal to £2000.
The event at Bixter Hall is open to all and will include music, eats and an auction – with one prize being the opportunity to start the shave of one of their heads!
Donations to the Head Shave are being channeled through their My Donate page.