The Isleburgh Drama Group is used to the spotlight but this hasn't stopped them from shifting the focus to the MRI Scanner Appeal. This week the group handed over a cheque for £500 raised from the dress rehearsal audience and the group themselves ahead of their pantomime performance of Puss in Boots in December.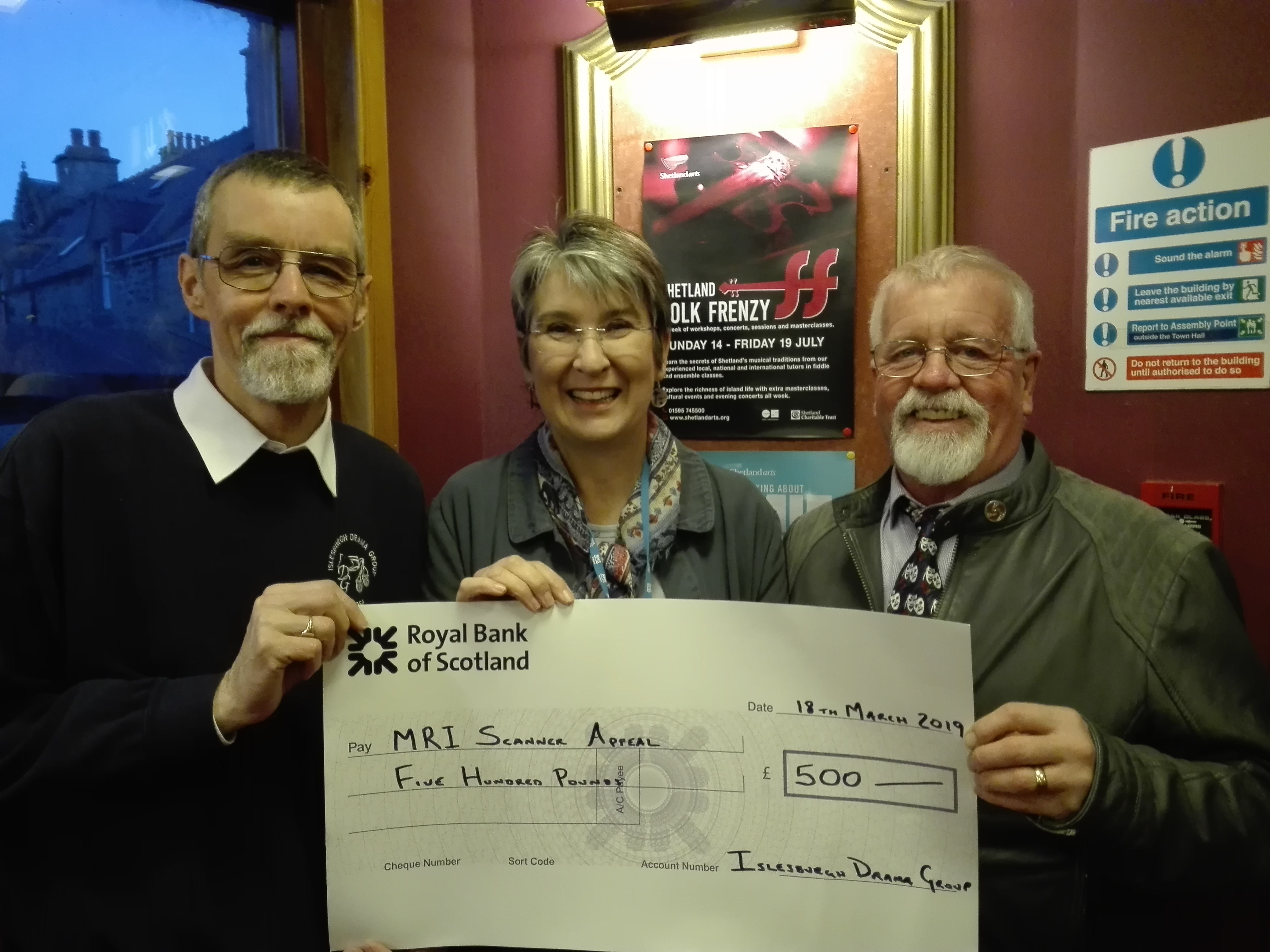 David Grieve, President of Islesburgh Drama Group, with NHS Communications Officer, Carol Campbell, and Pantomime Director Stanley Manson.
David Grieve, president of the group, said every year a charity or good cause was chosen for a donation.
"Everyone knows someone who has needed an MRI scan. This is medical equipment that can have a real impact on the lives of many in our community," he said.
Puss in Boots director Stanley Manson selected the MRI Scanner Appeal for the donation. "Shetland people are incredibly generous and I am sure it won't be long before enough money is raised to buy the scanner," he said.
While the cheque was being handed over to an NHS representative at the Garrison Theatre in Lerwick this week, rehearsals for the Isleburgh Drama Group's latest production were underway.
I Remember Mama, a play by John van Druten, directed and produced by NHS staffer Morag Mouat opens next week. Performances are on Wednesday March 27; Thursday, March 28; and Friday, March 29 at the Garrison Theatre and cost £8 for a concession ticket and £12 for a normal ticket. Go to www.islesburghdramagroup.com for more information.