In recent years the late George Terris and his cat, Leo, were well known in Cunningsburgh – despite George being very reserved and Leo having, well… a feline disposition. Their walks ended when George took ill and died shortly after on March 3rd.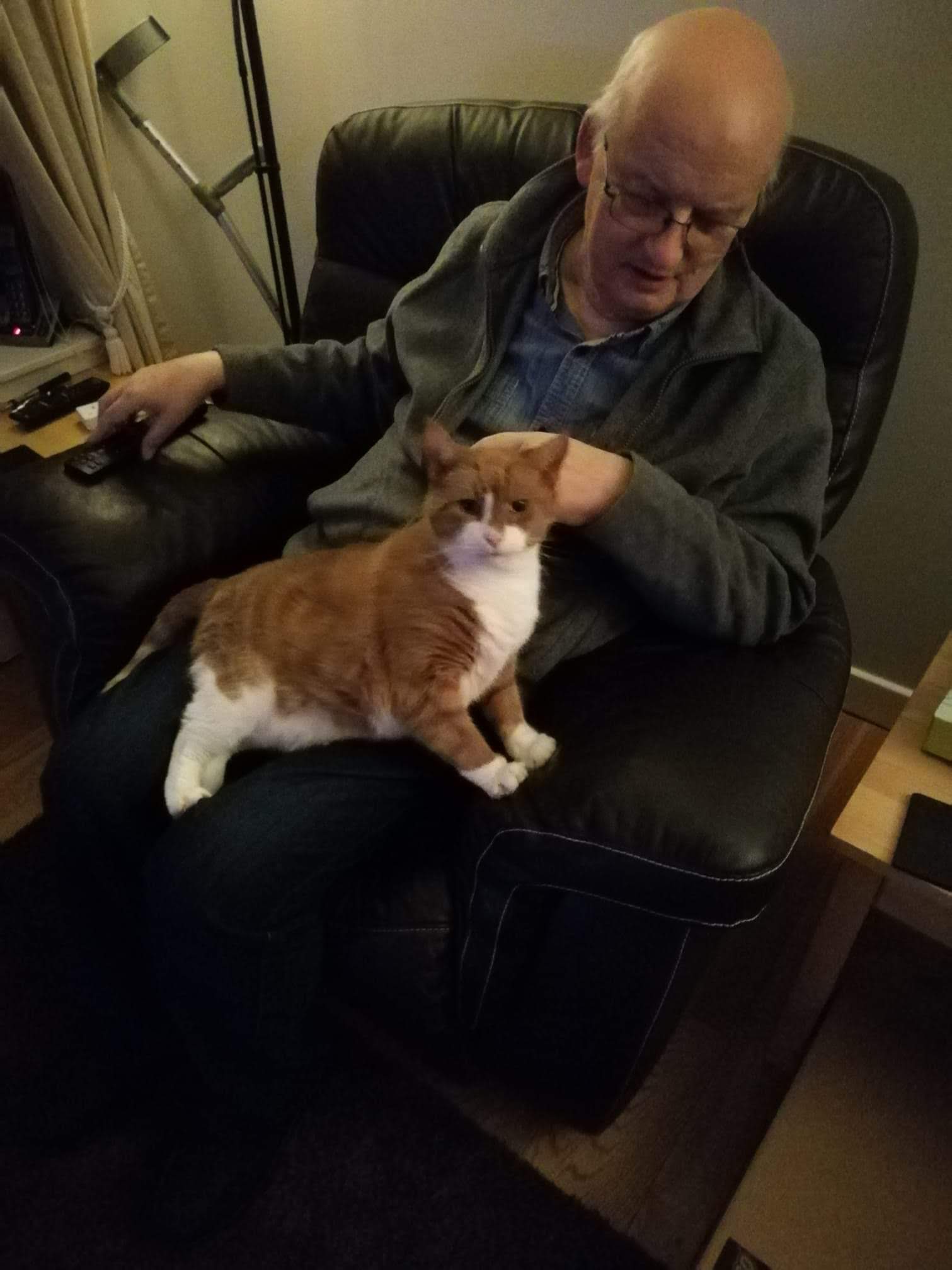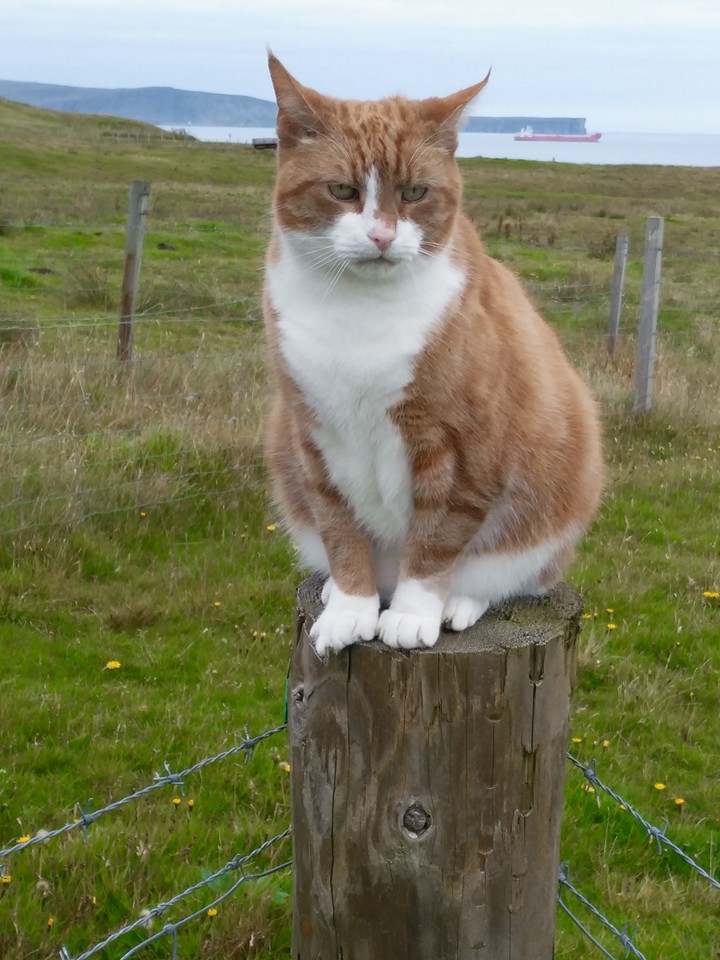 In memory of George, and in lieu of flowers at his memorial service, a donation of £300 has been made by his son, Stuart Terris, to the MRI Scanner Appeal. In the eulogy at the service Leo's reputation as a "Shetland Dog" brought a smile to the congregation's faces – many of whom had come from the mainland to pay respects.
They heard how the usually quiet George had become a celebrity as he and Leo wandered the streets of the community chatting to neighbours and visitors. George, who was born in Fife, came to live in Shetland from Mansfield in Nottinghamshire after his wife, Agnes, passed away in 2008 after 37 years of marriage. He was still working then but, as soon as he retired from Trelleborg, where he was health, safety, environment, and quality manager, he packed up his and Leo's life and in 2012 joined his brother Tommy and his wife, Shauna, and, of course, Stuart who were already living here. George enjoyed bowling and was a member of the Lerwick Outdoors Bowling Club. He was also an avid reader – especially enjoying thrillers on his Kindle. This donation, to mark a Life Well Lived, is much appreciated.
A life well lived is a precious gift, of hope and strength and grace, from someone who has made our world a brighter, better place.
It's filled with moments, sweet and sad with smiles and sometimes tears, with friendships formed and good times shared, and laughter through the years.
A life well lived is a legacy, of joy and pride and pleasure, a living, lasting memory our grateful heart's will treasure.