As part of ongoing efforts to raise the £1.65 million needed for an MRI Scanner based in Shetland, Shetland MRI Scanner Appeal have set up an online shop.
The shop sells high quality branded products with all income going directly towards the appeal. Orders can either be collected at reception upstairs in Montfield or posted out worldwide.
The shop went live on the website and on Facebook at the end of last week. Before news of the shop was even released, the first sale came in from the USA, swiftly followed by another from Italy.
Colin Marsland, trustee for the Shetland Health Board Endowment Fund, said "It's amazing how quick the response has been to our online shop. These products are a great way for people outside Shetland to support the campaign and help us promote it far and wide. It also makes it easier for locals to order."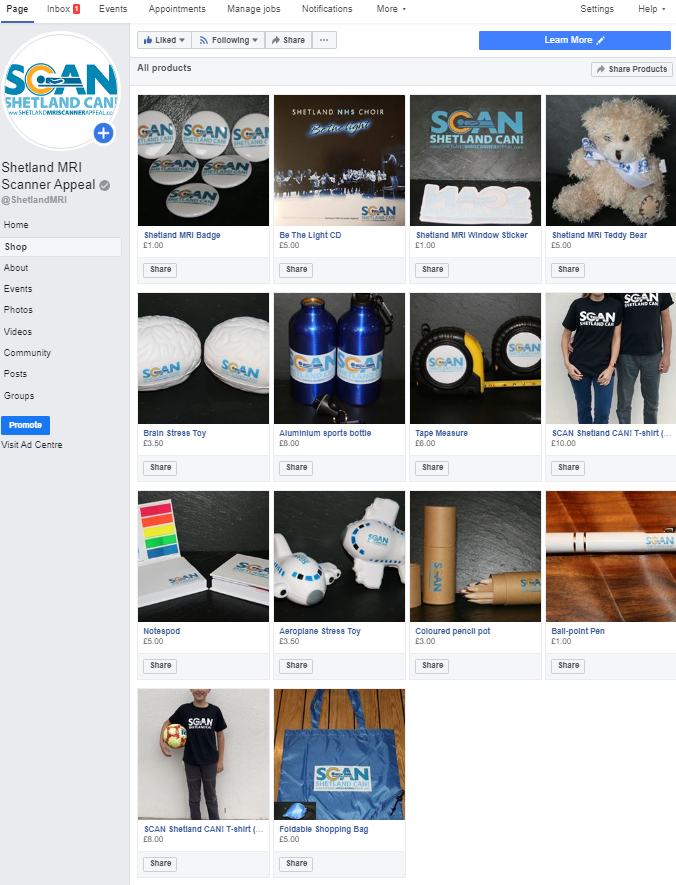 Until now, products have only been available at events where Shetland MRI Scanner Appeal volunteers have been selling them from stalls. With the new online shop, people can order whenever they want online and either pick their order up in town or have it posted out.