Twins raise £2,640 at 80th Birthday Bash
What better opportunity to raise money for a great cause than an 80th birthday bash – especially when there are two of you!!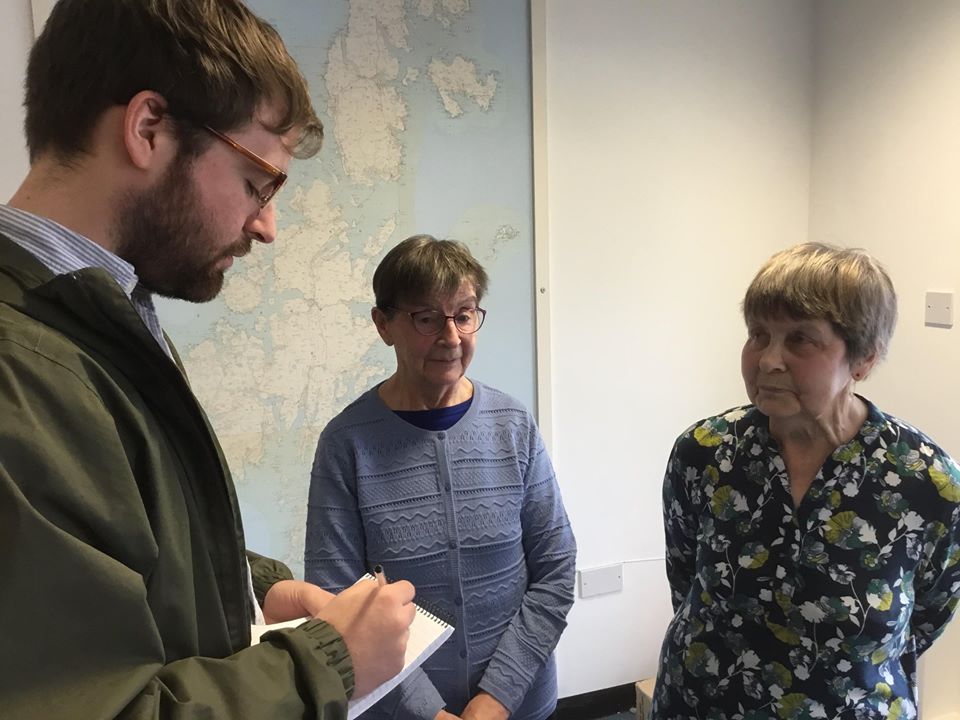 Shetland twins Lorna Gilbertson (centre) and Wilma Thomson, being interviewed here by Shetland Times reporter Charley-Kai John, raised £2640 for the MRI Scanner Appeal when they held their party at the Cunningsburgh Hall recently.
It was a marvellous evening with plenty of dancing, good food, family and friends. Thank-you so much Wilma and Lorna!! And happy 80th Birthday!!