Wish-Art Racing for Shetland MRI Scanner
Marshall Wishart has a unique combination of experience. He's a racing driver who builds his own cars and an aircraft pilot. This led him to create an exciting way to raise funds for Shetland MRI Scanner Appeal that involves local businesses.
He's always been interested in motorsport but finally got involved 25 years ago, when he took a car he'd built, down to Knockhill, won his first ever race and came second overall in the championship that year. Shortly after, he was accepted by Ford Motorsport to compete in the support races for the British Touring Cars. He decided not to take up this opportunity because at that level, it had to be all or nothing. He was also training to be a pilot and didn't want to do half a job in either area. Recently, he has returned to motorsport, competing as Wish-Art Racing.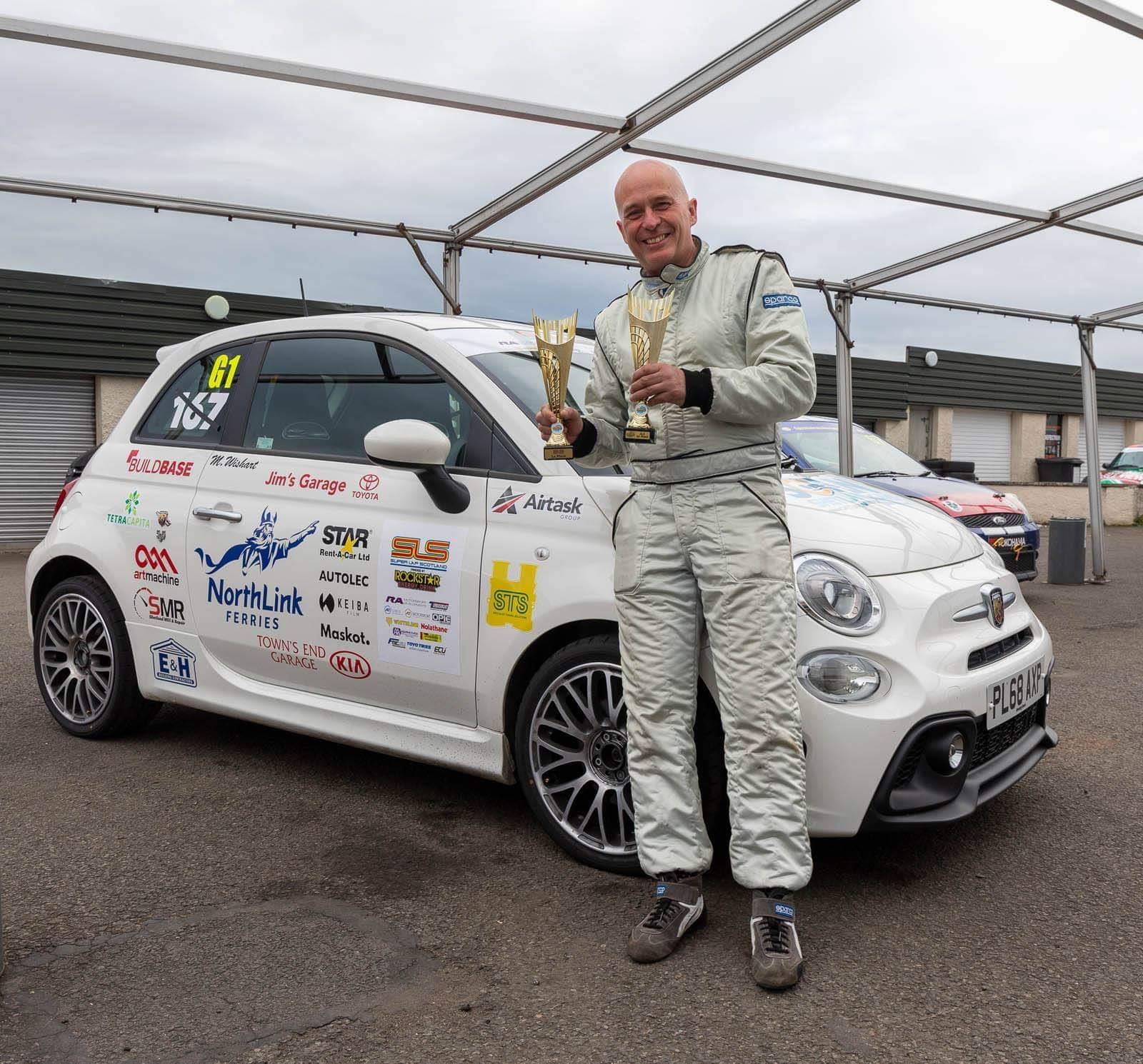 He is keen to raise the profile of motorsport in Shetland and is working with others to create a racing kart track. One of the intended social benefits of this is the creation of an academy to help youngsters gain skills, confidence and experience being part of a team through working on the racing karts.
During his career as an aircraft pilot, Marshall spent quite a bit of time flying the air ambulance. This meant he saw firsthand the difficult circumstances islanders face when they are feeling most vulnerable.
"For me, the need for an MRI Scanner is obvious. I wanted to give something back to Shetland, so I came up with this idea of using my racing in a fun way to raise funds for the appeal," he said.
Normally Marshall builds his own race cars and is a previous winner of the best-prepared car award at Super Lap Scotland. This time he's doing something different due to other time commitments but still has the burning desire to get on to the track.
To raise funds for the MRI Scanner Appeal, he's racing a fun, sporty little car, an Abarth 595, which is really a Fiat 500 on steroids, in the Road Car Class G races at Super Lap Scotland. In return for a donation to the MRI Scanner appeal through his GoFundMe page, he will carry company names/logos for all six rounds of Super Lap Scotland on the car.

As well as donating to a very worthwhile and necessary cause, this guarantees businesses large amounts of public exposure at the circuit, through social media, in the press and very possibly on live TV as well! The car will also be very visible on a day to day basis in Shetland and Marshall would love to see it Sticker bombed!
Marshall has personal sponsors in NorthLink Ferries, Keiba Film , Artmachine (Shetland) Ltd , Maskot , R E Watt / Autolec and Star Rent a Car to cover his racing. All further donations go 100% to the Shetland MRI Scanner Appeal. In time for his first two races in June (he took a class win in both), stickers for the car in exchange for GoFundMe donations promoted: Buildbase Shetland, Tetra Capita Enterprise Community Interest Company, Teg Shetland, E & H Building Contractors Ltd, Jim's Garage Toyota, Shetland MOT & Repair, Airtask Group, Ness Engineering Ltd, Poleson Marine LTD, GTS and Islesat Limited.
There are still four races to go, with the next one being on Saturday 3rd August. To get your logo on his car, go to his GoFundMe page.