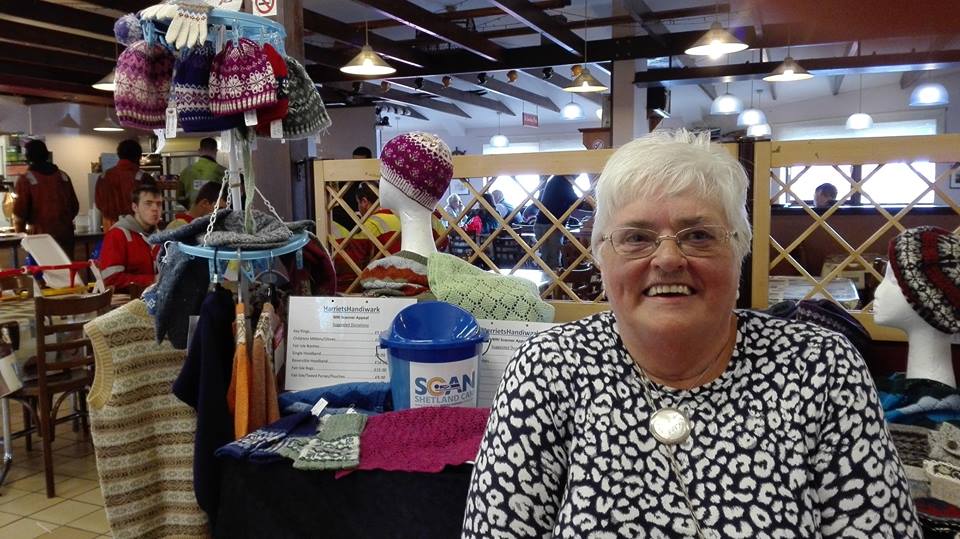 The second in a series of videos from the MRI Scanner Appeal was released on September 25. Harriet Middleton starred, revealing her personal story and how her experience with cancer made her determined to raise money for a scanner in Shetland.
Harriet has been knitting since before she went to school and is using her talent to raise funds for the MRI Scanner. She knits hats and headbands and sells them, with all proceeds donated to the MRI Scanner appeal.
Since the news of Harriet's fundraising was released, many people have offered their help including the Toll Clock Shopping Centre waiving the fees for her stall, people donating wool and many other knitters donating their work for Harriet to sell.
During Wool Week, Harriet continued her sales and has raised more than £900 so far. She said, "A huge, huge thank you to everybody who came and supported me at The Toll Clock Shopping Centre buying items and donating to the Scanner Appeal. I have enjoyed meeting up with friends both old and new."
Harriet also has knitwear on sale at Patient Travel in the Gilbert Bain Hospital. After Wool Week, her stock is running low, so she will be busy enjoying her knitting hobby during October and will be out and about again in November and December. The Shetland MRI Scanner Appeal Facebook page will post updates on where and when she is selling her knitwear next.